Fundermax Compact Interior janë HPL panele me cilësi të jashtëzakonshme, rezistente ndaj ujit dhe lagështisë, të qëndrueshme ndaj goditjeve dhe ndryshimeve të temperaturave, si dhe pastrohen me lehtësi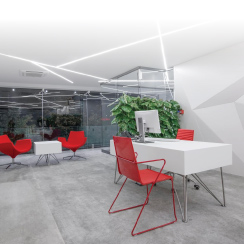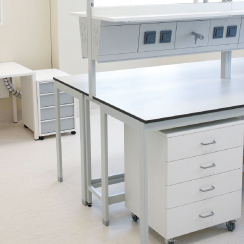 Laboratorë Max Resistance
Cubicles (Ndarje e tualeteve)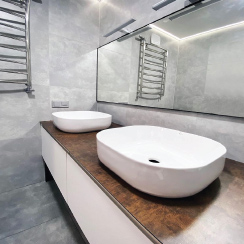 Tiparet e
Fundermax Compact Interior
Fundermax ofron dizajn dhe funksionalitet edhe në pjesët më delikate të interierit tuaj. Kuzhina, banjo, korridori apo ballkoni, janë hapësira ku Fundermax Compact siguron jo vetëm bukuri, por edhe qëndrueshmëri dhe mirëmbajtje të lehtë.
Pastrohet
me lehtësi
Rezistent në nxehtësi
"Food grade"
U reziston goditjeve
Rezistent në
gërvishtje
Nuk dëmtohet
nga uji
I qëndrueshëm
(jetëgjatë)
Instalohet lehtë
The Star of the Interior Design
Emër që tregon gjithçka
produkt që plotëson kërkesat tuaja në maksimum
Valchromat janë panele me përbërje fibrash druri të ngjyrosura edhe në brendi.
Gjatë prodhimit, fibrat impregnohen me agjentë ngjyrosës dhe lidhen kimikisht me
anë të një rezine speciale, që u jep paneleve Valchromat karakteristika unike.
Pasqyruar atë që bëjmë në të vërtetë dhe për të përmbushur apo tejkaluar pritjet e klientit tonë përmes përmirësimit të vazhdueshëm